Description
Chakra Set One with Downloadable Instruction Booklet is a beautiful set of Chakra Crystals for Chakra Balancing and Alignment.
The Organza Pouch includes seven 20mm Crystals of the highest vibration.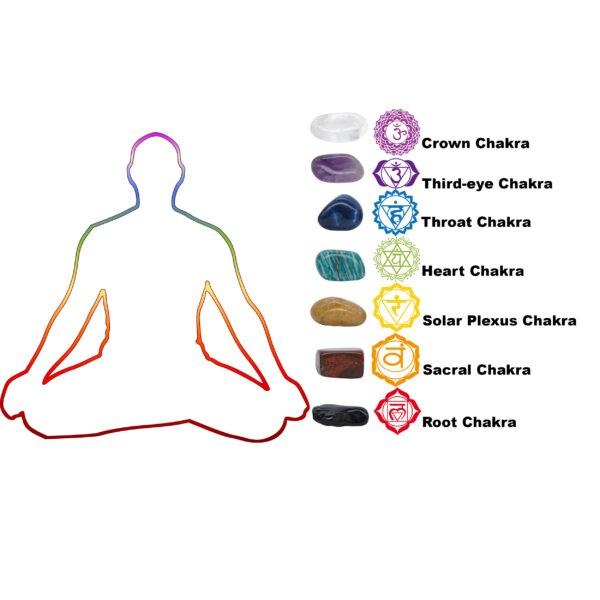 The Crystals included:
Obsidian – Root
Poppy Jasper – Sacral
Peach Aventurine – Solar Plexus
Amazonite – Heart
Blue Agate – Throat
Amethyst – Third Eye
Clear Quartz – Crown
Also included in this set is a Rose Quart Heart. 20mm in size
The pack includes a 10-page Downloadable Instruction Booklet written by David Ellis on the Chakra and Aligning the Chakras for balance and better living.
These Crystals have been cleansed and dedicated to these Chakra by David