Description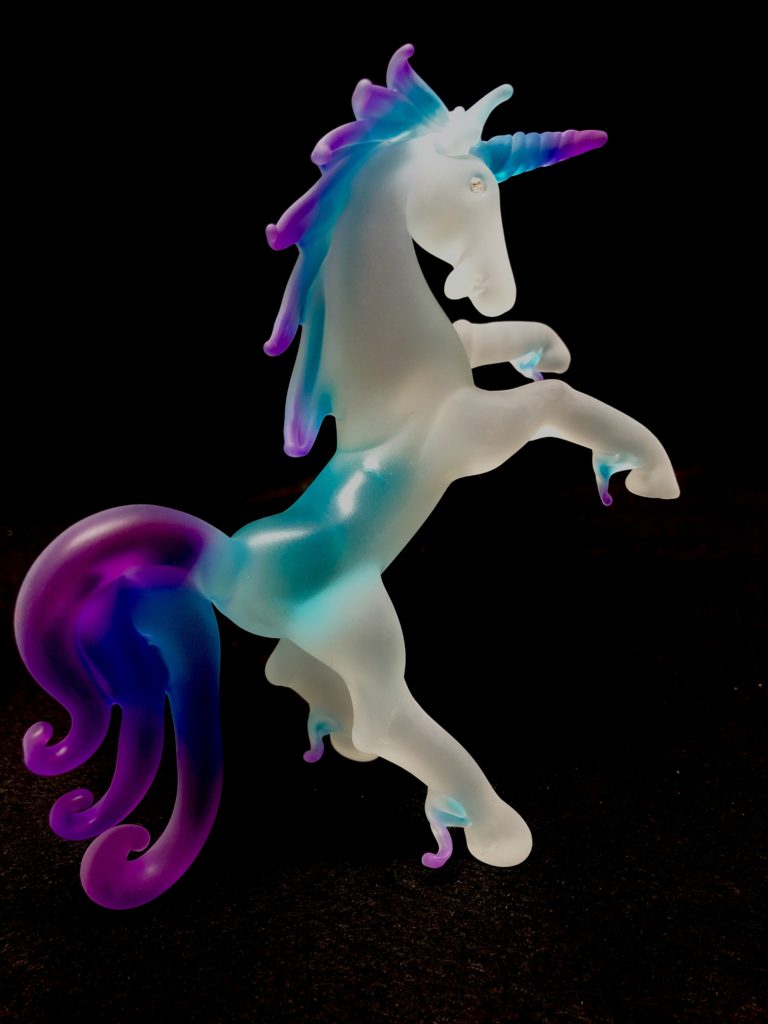 Everybody knows what a Unicorn is, and yet we have never seen one. The myth of the existence of unicorns is as widespread as the stories of Adam and Eve. This magical creature seems to have come from nowhere, has no real origin, and yet, the unicorn has lasted through eons of time. 
Another interesting fact about Unicorns, according to the King James version of the Old Testament, it contains nine references to unicorns. 
Our Prancing Unicorn is beautiful, but fragile and made from Blue Frosted Glass.
This Unicorn is 20cm tall and 8cm wide
It is made from Glass and is limited edition stock exclusive to Gemzworld.com
Packaged and well wrapped